Since 1999, V2 Technology has been serving the Information Technology needs of the industrial services, manufacturing, transportation, aviation, healthcare, education, telecommunications, and finance industries from our Akron / Cleveland, Ohio, U.S.A. headquarters.
Whether you're a CIO, IT Director, Government Official, or Business Leader of a growth-oriented organization, you'll find our team at V2 to be a perfect fit with you and your team—guaranteed!
Technology is a given, but we're also about the people
Technology is in our name, but people are V2's primary focus. As with any company, it's our people that make V2. And we don't take that for granted. Our extremely skilled and personable team continuously delivers incredible results for our clients.
What we believe is just as important as what we do
V2 believes in building a better future for everyone. Paying it forward is at the core of the V2 philosophy, providing an outlet for our team to give back to the communities where we live and work. It's about more than a specific project. It's about having heart and connecting with the world, one person at a time.
That's V2!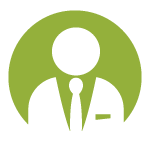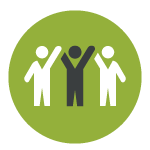 Clients trusting V2 Technology
NEED CERTAINTY IN YOUR BUSINESS?