Why Choose V2  //  Our Guarantee
Time and time again, we hear the same thing from companies looking for IT services. It always begins with a sense of frustration and fear. The words are always different, but the meaning is the same: "What if this doesn't work?"
We understand the concern, which is why we established our Perfect Fit Guarantee. It's another way V2 Technology provides certainty in the workplace—and yet another way for our clients to live without the fear and frustration that often accompany IT solutions.
What is the Perfect Fit Guarantee?
It's actually pretty simple. V2 Technology guarantees our fit within your organization. Once our people understand your goals and objectives, we'll become a seamless extension of your business. Guaranteed.
No more worries whether your support services will integrate with your existing team and company culture. Say goodbye to the frustrations of IT solutions that don't match your business objectives. We guarantee it.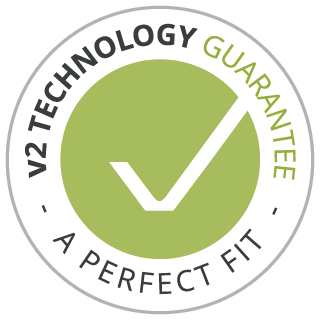 Clients trusting V2 Technology
NEED CERTAINTY IN YOUR BUSINESS?